HIGH HOLIDAY SCHEDULE AND EVENTS
ROSH HASHANAH EVE HOLIDAY DINNER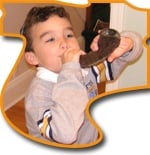 Wednesday, September 20
7:15 pm Rosh Hashanah Dinner. By reservation only. Adults and children. Click here for location and here for reservation.  Preceded by service on location at 6:45 pm
1st DAY of ROSH HASHANAH 
Thursday, September 21
9:00 am Main Rosh Hashanah Service 
10:00 am-11:30 pm Simultaneous Children's Program (and suggested "window" for adults)
2nd DAY of ROSH HASHANAH 
Friday, September 22
9:00 am Additional Rosh Hashanah Service
10:00 am Children's play area 
1st DAY - THURSDAY AFTERNOON SPECIAL:
Outdoor Family Tashlich and Shofar Blowing Thursday, September 21
Lake-front Tashlich ceremony—a warm, light, community-wide event.
Location: Overlooking the RSM lake, at the amphitheater (near corner of El Camino Montana and Las Flores).
Time: 6:15 pm - (Will also do second shofar blowing just before sunset, for people who come later)
YOM KIPPUR SCHEDULE
YOM KIPPUR EVE 
Friday, September 29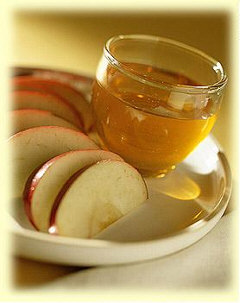 6:15 pm Kol Nidrei Service 
YOM KIPPUR DAY 
Saturday, September 30
10:00 am Yom Kippur Service 
11:00 am -12:30 pm Children's Program 
12:00 pm Approximate time for Yizkor Memorial Services 

5:15 pm Mincha and Neila Closing Services 
7:12 pm Final Shofar sounding and evening service 
BREAK-FAST: Immediately following services, join us for Bagels n' Lox Break-Fast. No rsvp necessary. Sponsorship available.
CLICK HERE TO MAKE A RESERVATION
If you are looking at this page last minute, or not sure, JUST COME.
Click here for brief description and guidance
ADDITONAL HOLIDAY DATES: INFO UPDATES THRU EMAIL.
WEDNESDAY OCTOBER 4 6:30 PM AND THURSDAY OCTOBER 12 7:30 PM - SUKKOT DINNER UNDER THE STARS, OPEN SUKKAH SUN OCT 8 11 AM, AND BY APT THROUGHOUT WEEK. PLEASE CONTACT OUR OFFICE TO ORGANIZE.
THURSDAY OCT 12 7:15 PM - GRAND SIMCHAT TORAH CELEBRATION.