Multi-faceted Rosh Hashanah and Yom Kippur Experience:
Services
Children's Programs
Community Dinner
Outdoor, Community-wide Tashlich Gathering
Break-fast
Early 2nd Day Service
Scroll down to High holiday Schedule for service times, and more information on above events.
CHECK BACK SOON FOR THIS YEAR'S UPDATED INFORMATION
High Holidays - 5775 / 2014
Rosh Hashanah Services at the Bell Tower in the Heart of RSM
Yom Kippur Services at MPR room at Trabuco Mesa Elementary School 21301 Avenida De Las Flores, RSM, 92688.
CLICK HERE TO MAKE A RESERVATION -
Join us for High Holidays at Chabad Jewish Center of Rancho S. Margarita in our spacious, comfortable location, where the prayers are warm, the people friendly, and where everyone feels at home.
SERVICES
Our services are open to all, regardless of background or affiliation. Our style is friendly and welcoming.
The services are traditional, conducted with the beginner in mind. Portions of the prayers are read in English and a running commentary accompanies the entire service, including stories, humor, inspirational thoughts, teachings about the prayers.
Additionally, the outdoor, lake-front Tashlich ceremony on the evening of the first day of Rosh Hashana is a warm, light, community-wide event (details below).
CHILDREN
We offer an excellent children's program during the main services. The program is geared for children ages 3-12. The children's program aims to engage participants in a hands on way- with games, stories, songs, refreshments, contests and prizes. There is no charge for this program, however an RSVP is appreciated so that we can be prepared for your child.
COMMUNITY DINNER
Start the new year with family over a delicious dinner, with traditional Rosh Hashana tastings. Fun, friendly, warm atmosphere, good food, inspirational insights, children's play area. Click here to rsvp. Enjoy a delicious four-course festive meal complete with round raisin challah, apples and honey, traditional gefilte-fish, salads, chicken matzah-ball soup, chicken entree, and more together with great spirit, friendship, and inspiration.
COST AND RESERVATION
There is no charge or membership fee to attend the services. They are open to the community. Your donation of choice is greatly appreciated and enables us to continue our vital work in the community .
If you plan on coming, please rsvp and help us better prepare for you and your family. If you are yet uncertain about who will be coming or to which service, please feel free to RSVP anyhow and just indicate this uncertainty in the comments.

LOCATION:
ROSH HASHANAH: Bell Tower Regional Community Center entrance to the El Paseo room, through the right side of the building. 22232 El Paseo, RSM, CA 92688 (For services. Dinner location here.)
YOM KIPPUR IMPORTANT LOCATION NOTE: Due to big annual event at Bell Tower, this year's services for Yom Kippur will be held instead at the air-conditioned MPR room at Trabuco Mesa Elementary School - 21301 Avenida De Las Flores, RSM, 92688.
CLICK HERE TO MAKE A RESERVATION - combined for High Holiday Services and Rosh Hashanah Dinner
Click here for Shabbat and Holiday candle-lighting times.
GUIDANCE
If you would like guidance about which service would be best fit your needs, please call 264-6930 or click here for a brief description.
HIGH HOLIDAY SCHEDULE AND EVENTS
ROSH HASHANAH EVE HOLIDAY DINNER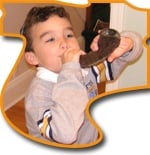 Wednesday, September 24
7:30 pm Rosh Hashanah Dinner and Traditional Tasting. By reservation only. Adults and children. Click here for location and here for reservation.
1st DAY of ROSH HASHANAH
Thursday, September 25
9:00 am Rosh Hashanah Service
10:00 am-11:30 pm Children's Program

2nd DAY of ROSH HASHANAH
Friday, September 26
8:30 am Rosh Hashanah Service (changed from original time of 7:30)
9:30 am Children's play area

ROSH HASHANAH AFTERNOON SPECIAL:
Outdoor Family Tashlich and Shofar Blowing Thursday, September 25
Lake-front Tashlich ceremony--a warm, light, community-wide event.
Location: Overlooking the RSM lake, at the amphitheater (near corner of El Camino Montana and Las Flores).
Time: 6:15 pm - (Will also do second shofar blowing at 6:40 pm, just before sunset, for people who come later)
YOM KIPPUR SCHEDULE
YOM KIPPUR EVE
Friday, October 3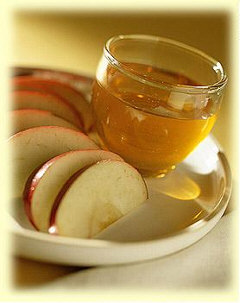 6:15 pm Kol Nidrei Service

YOM KIPPUR DAY
Saturday, October 4
10:00 am Yom Kippur Service
11:00 am -12:30 pm Children's Program
12:00 pm Approximate time for Yizkor Memorial Services

5:00 pm Mincha and Neila Closing Services
7:09 pm Final Shofar sounding and evening service

BREAK-FAST: Immediately following services, join us for Bagels n' Lox Break-Fast. No rsvp necessary. Sponsorship available.
CLICK HERE TO MAKE A RESERVATION
If you are looking at this page last minute, or not sure, JUST COME.
Click here for brief description and guidance
ADDITONAL HOLIDAY DATES: INFO UPDATES THRU EMAIL.
OCT 8 AND 9 - SUKKOT DINNER UNDER THE STARS, OPEN SUKKAH ON SUNDAY OCT 12 AT 10-12, AND LULAV SHAKING THROUGHOUT WEEK.
THURSDAY OCT 16 EVENING - GRAND SIMCHAT TORAH CELEBRATION.
Rancho Santa Margarita, Coto de Caza, Dove Canyon, Trabuco Canyon, Orange County, RSM, 92688, 92679